Smart Manufacturing with Edge Computing
Manufacturer regards the development of the Industrial Internet of Things (IIoT) as an enterprise goal. In recent years, a connection factory has been an important foundation for achieving automation. To accelerate growth in IIoT, Z-COM launched edge computing platform to integrate the factory internet with embedded wireless LAN controller (WLC) software. zMEC handles different processing in a layered distributed architecture, bringing data processing centralized to factory devices so as to reduce bandwidth restrictions, data error and bring low latency.
zMEC hardware and software integration solution, based on Kubernetes, can flexibly integrate third party application software and breaks through the space limitation by integrating multiple data into a single industrial personal computer (IPC). Through a single management platform, it can get the real-time situation of equipment, reducing maintenance cost and improves the capacity utilization rate.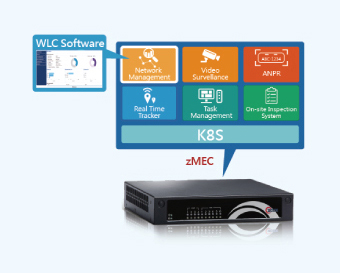 Embedded WLC software for central management
The embedded WLC software provides real-time data statistics for various sensors in factory and remote management. It also ensures the stable connection of equipment network and the best condition of operations.
A wireless controller with centralized management for bulk AP configuration is embedded in zMEC. With intuitive interface, zMEC enhances the efficiency of network maintenance.


Customized software for easy management
The following software integrated in zMEC is optional but can also be customized according to customer's requirements while ordering. The owner of factory is able to analyze problem in advance through data or images collection and analysis. By standardizing job inspection, zMEC Edge Computing Platform can help you greatly improve and enhance the production efficiency.

AI Device Prognosis System
| | | | |
| --- | --- | --- | --- |
| | | | |
| Key Features Data Mode | Machine Life Expectancy | Automatic Threshold Setting | Fault Diagnosis |
Image monitoring system
The image of each area in the factory can be managed centralized, which can not only remotely monitor the production line, but also ensure whether there is illegal invasion or accident in the factory.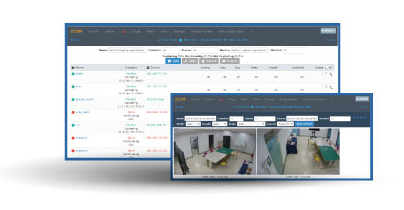 Factory inspection system
By standardizing job inspection, data can be transferred to the system database, complete record of events, accelerate production efficiency and improve product quality.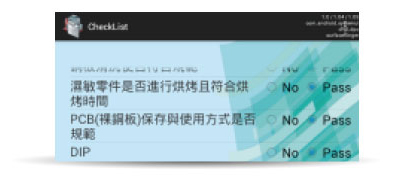 Electric fence alarm system
Provides real-time monitoring of a specific alert area selected by the user, and alerts as a moving target crosses the alert area.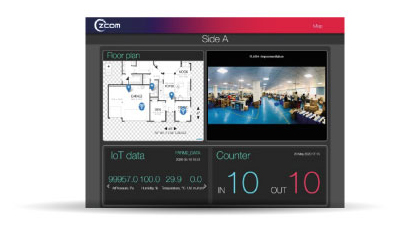 Fault pre-diagnose system
TIPTOP/FIFO/SMT Error Prevention /SFC systems for material and equipment management.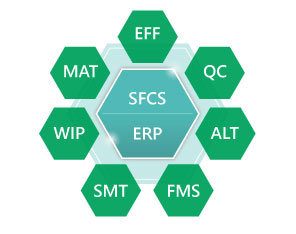 If you have any questions regarding our products about Z-COM,