Headquartered in the Hsinchu Science Park in northern Taiwan, Z-COM was established in 1995 and was listed on Taiwan OTC Exchange (TWO) in 2013 that has been dedicated to hardware and software R&D, and manufacture wireless networking solutions for decades. With abundant technical expertise, Z-COM has been successfully assisting Telecom carriers to launch large scale of wireless broadband network deployments for Wi-Fi offload and smart cities applications by leveraging with core technologies of wireless system design and broadband software integration. Nowadays Z-COM has deployed millions of carrier class access points worldwide and business across Europe and Asia, offering over 500 million users connecting to Internet through Z-COM devices, enjoying a real-time digital life. Z-COM is one member company of Wi-Fi Alliance as well.
Entering into 5G, wireless broadband networks will connect not only people to people, but also people to things and machine to machine. A new era with everything connected is coming. Z-COM will keep focusing on the updated wireless communication standards of 5G, WiFi, Bluetooth, Zigbee, etc., following the SDN/NFV and mobile edge computing trend, to develop solutions with hardware and software of next advanced wireless networking technologies. Partner with our system integrator and Telco carrier clients, we strive to answer the future demands on faster wireless broadband connectivity and "smarter" AIoT applications for surveillance, education, manufacturing, transportation and many others.
Z-COM has been actively and assiduously developing in the wireless communication industry for years. As we thrive, we connect with the new energy industry, provide new generation (5G, Wi-Fi6) wireless communication technology, and support massive data communication with low latency. These are considerable advantages for us to develop collaborative smart grids and integrate power services. To cultivate the renewable energy business, we added New Energy Division in 2020 and introduced the decentralized power plant management system, which connects with DREAMS (Distributed Renewable Energy Advanced Management System) and DNP3.0 (Distributed Network Protocol 3.0).
Milestone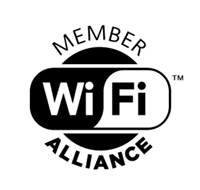 2002: XG-5850 won First Prize of "Best Choice Award" in Computex Taipei
2003: Won Best Product in Europe PC Direct by Cnet and Zdnet
2005: Won "Top 10 Research and Innovation Award" by Business Week Taiwan
2007: Certificated by Sony GP (Green Partner)
2008: Built up a private network for Beijing Olympics, covering 3000 buildings and stadiums
2010: Built up more than 100,000 Wi-Fi access points in Shanghai World Exp
2012: Our Wi-Fi solution was adopted by Summer Youth Olympic Games in Nanjing
2018: Chosen as "Editor's Choice Award for Most Promising Carrier Grade WiFi Company" by DigiAnalysys India. Established Wi-Fi offload networks in 6 major cities with Indian telecom operators
2018: Received a subsidy of Industry High-Value Program from Industrial Development Bureau for zMEC project and 5G/Wi-Fi laboratories in National Yang Ming Chiao Tung University and National Taipei University of Technology
2020: Set up New Energy Division
New Energy Division

In addition to providing power plant setup solutions (EPC integration services) in the new energy industry, Z-COM also develops various sensors communicating through gateways and related products in the cloud, fog, and network, and offers communication network security management solutions.
For data transmission, Z-COM provides IoT Gateway-related products. For southbound device access, the RS485 interface supports new energy Modbus-compliant equipment as a method of data transmission.
For the integration of northbound and applications, the solutions not only comply with DREAMS (Distributed Renewable Energy Advanced Management System) and DNP3.0 (Distributed Network Protocol 3.0) but interface with RESTful API, which can integrate with new energy company's cloud management platform. The data from each new energy equipment can be requested and aggregated, and then uploaded to a cloud management system via a wired or 4G/5G network. This enhances the cloud management application integration.
By employing the new information and communications technology, Z-COM introduces application-oriented private networks as a network type for specific purposes and independent operation. By Utilizing WiFi+5G technology, we offer unique, reliable, wide-coverage, customized, and complete independent network services as well as integration services for AI and IoT applications.
Product Stewardship

EU Waste Electrical and Electronic Equipment (WEEE)
Z-COM aims at promoting globally the reuse and recycling of electrical and electronic equipment and thereby reducing resource consumption and the amount of e-waste going to landfill.
Registration, Evaluation, Authorization, and Restriction of Chemicals (REACH)/ Restriction of Hazardous Substances (RoHS)
Z-COM closely monitors developing REACH/ RoHS legislation globally. Our products supplied meet applicable REACH/ RoHS requirements and will ensure continuous compliance with applicable requirements, including measures that amend or supersede those.