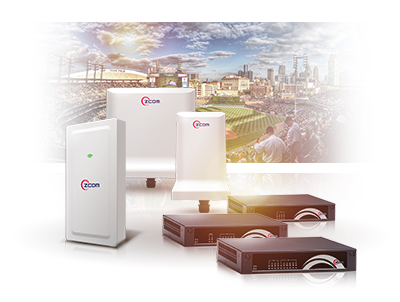 Overview
It has been annoyed for IT to plan a wireless network. Z-COM's network management system can manage wireless LAN controller (WLC) and AP (Access Point) in a smart way. Powered by Z-COM WS5/7/10G2 series and indoor and outdoor APs, the new combination brings to converged management the same attributes that have made it the best choice for industry and enterprises. The WS5/7/10G2 series is a central managed system developed for Small and Medium Business (SMBs). It brings together Z-COM intelligent Titan software and RF excellence to create a best wireless experience for your growing organization.
Designed for fast, easy-to-use and intelligent platform, WS5/7/10G2 series is ready for enterprise to manage access points as a total solution to strengthen your business operations and investment protection. WS5/7/10G2 series opens a completely new paradigm in network configuration, operation, and monitoring through network optimization. Perfect for businesses who are eager to wireless service such as video streaming, secure access control, flexible deployments, and IoT (Internet of Things), ideal for airport, community, campus, factory, hospital and park, etc. The Z-COM solution accommodates any number of users, devices, and apps to ensure the best possible mobility experience.
Solution Features

Reliable Network & Architecture
.Deploys centralized management system via easy-to-setup and seamless upgrades.

.Integrates wired and wireless platform, giving resilient and wide coverage.

.1+1 Redundancy.

.Provides a built-in DHCP server.
Network Optimization
.Support Wi-Fi SON technology for easy and fast network deployments.
.Fast roaming (11K, 11V, 11R & L2/L3 roaming).
.QoS video priority to have high quality of video streaming.
.Load balance.
System Security
.Integrate network diagnostic tools for monitoring and troubleshooting at remote, to reduce network maintenance cost.
.Web authentication(Portal/ Radius/ OTP ) & license base management.
.Rogue AP & anti-DOS attack.
User Experience Optimization
.Simplifies device management and monitoring with an intuitive dashboard interface design.
.One web page for quick provision & automatic upgrade.
Application Scenarios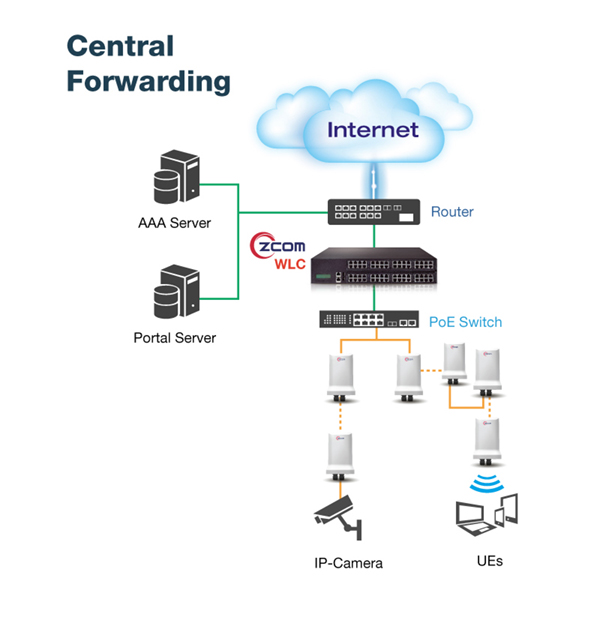 Factory
Many manufacturers are embracing Industrial Internet of Things (IIoT) and other smart manufacturing innovations, known as Industry 4.0 to modernize its IT infrastructure. Factory wants a robust, scalable high-performance Wi-Fi solution that could evolve to meet changing needs while also minimizing burdens on ultra-lean IT staff.
Campus
Students now have access to a laptop or computer for digital learning. With this advancement, campus needs to be prepared with a reliable and easy to manage network that ensures students and teachers can access for uninterrupted teaching and learning. A smart campus starts with reliable wired and wireless connectivity everywhere. By sharing a common technology infrastructure, campus once different systems can interact with each other to transform student living, learning and security.
Hospital
Today's infrastructures were designed to handle the influx of mobile devices used by healthcare constituents – physicians, nurses, administrative staff, lab technicians, patients, and their families. Additionally, they need to handle high volumes of traffic or accommodate services that today's mobile apps deliver. Z-COM solution satisfies a wide range of critical healthcare applications, such as telemetry, telemedicine, and portable patient monitors.
Community
Whether you represent an enterprise, institution or city, you need to protect your people, assets and infrastructure in public and private spaces alike. Z-COM provides connectivity to your customers, employees or citizens also makes complex outdoor camera deployment simple, asset tracking easily, and wireless access control affordable.