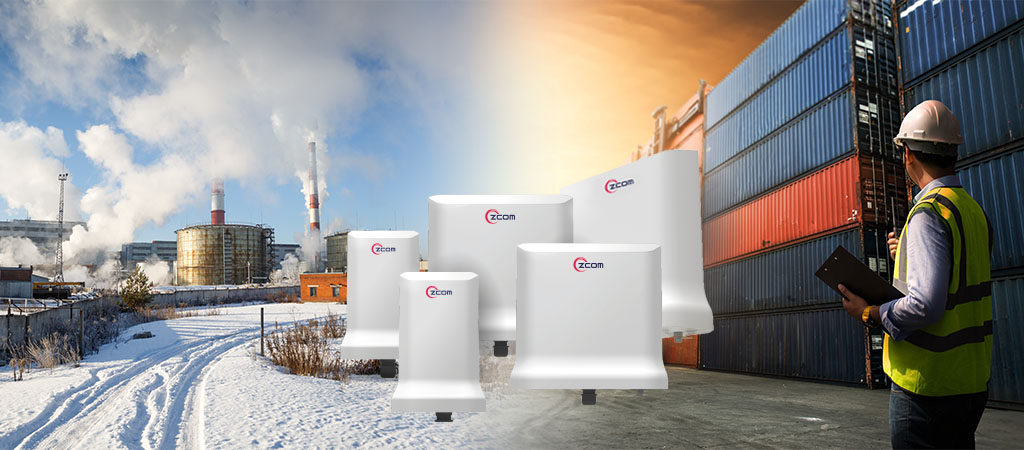 Extreme Environment wireless connectivity is an emerging concept in IoT development that enables more hardened and innovative services across a wide range of industries by reliably meeting critical communication needs. Z-COM outdoor APs are designed to meet the specifications and performance when the operating securities of products are at risk of extreme climate and environment. It's perfect for the smart factories, tropical humid and subsequent strike areas etc.

Practical Scenarios Recommend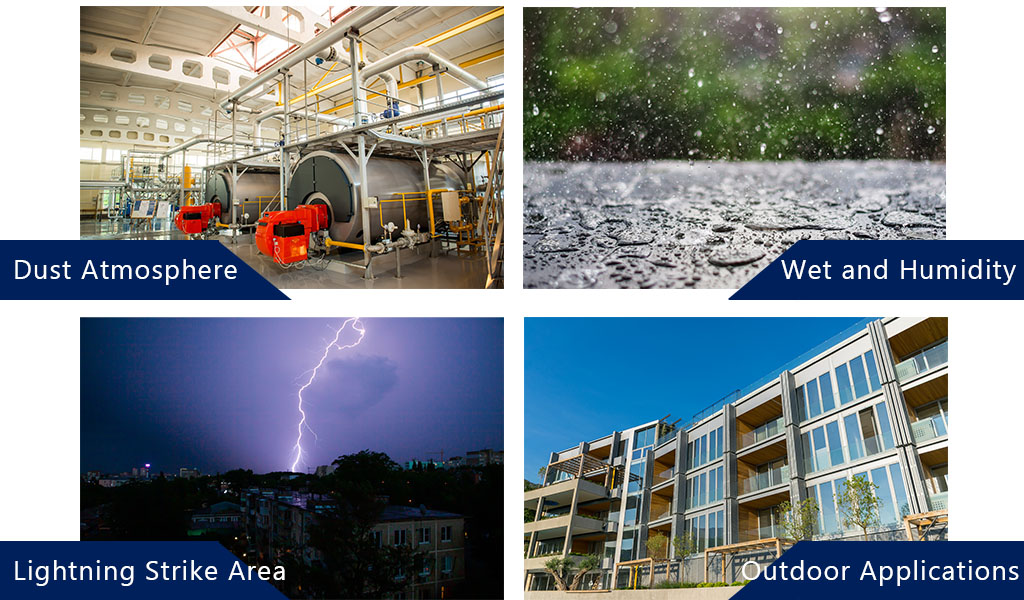 Tough Mechanical
" Z-COM outdoor APs determine and withstand to solid particle like sand, dust, water, and lightning risk. "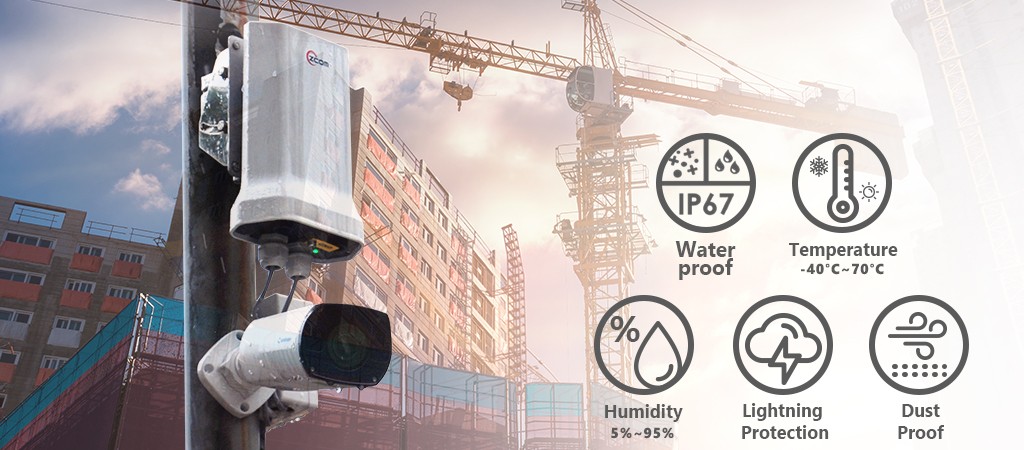 International Protection Marking (IP):
The materials resist solid objects getting into the housing and the device keeps water away.
Temperature:
High and cold temperatures can alter the reliability of your wireless connection or affect the access point by causing the expansion of the hardware. Over-heat could melt the casing or if the access point has ice covering it, you have to manually chip off the icing.
Dust:
When you place an access point in a dusty environment, such as a construction site or factory, you run the risk of causing the scattering of Wi-Fi signals.
Humidity:
If water enters the internal or antenna, the connectivity quality can be compromised. Areas in which there are constant rains, extreme humidity, snowstorms, or fog need access points that can tackle those risks.
Easy and Flexible Installation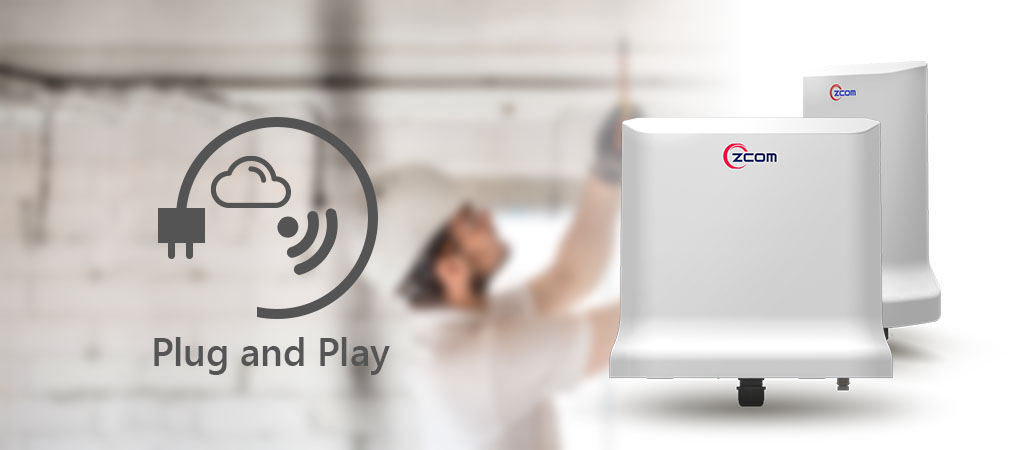 APs construction and deployed work is handicapped by surrounding or critical environment. Z-COM outdoor APs provide the necessary parts for installation and features Plug-and-play and configuration free for pole and wall installation.
All outdoor and hazardous environments can be demanding. Z-COM outdoor APs with industrial-rated components deliver high performance and range, no matter the weather and critical environment.

Find the right one for your specific needs
2x2 Dual Band SP230 Series
Able to support more than 500 devices and ultra-fast and reliable connectivity.








2x2 Dual Band SP230-S5 Series
Design for the rural areas, and transmission-measured Distance up to 6 KM




If you have any questions regarding our products about Z-COM,