Z-COM today announced partnered with University of Delhi (DU) for designing and developing carrier-grade Wi-Fi devices in India. Under the collaboration, a few products have been developed, including outdoor and indoor access points for Wi-Fi application. Z-COM will also provide numerous solutions to deploy in Indian market in the coming few months.
The collaborative project with DU is a strategic alliance to make the current range of Wi-Fi devices, software and services. This industry-academia collaboration is also in line with the countries "Make in India" initiative.
To ensure easy accessibility of products, Z-COM has partnered local manufacturing players. The partnership with University of Delhi will also include joint research and development of next generation products, including Wi-Fi hotspot solutions.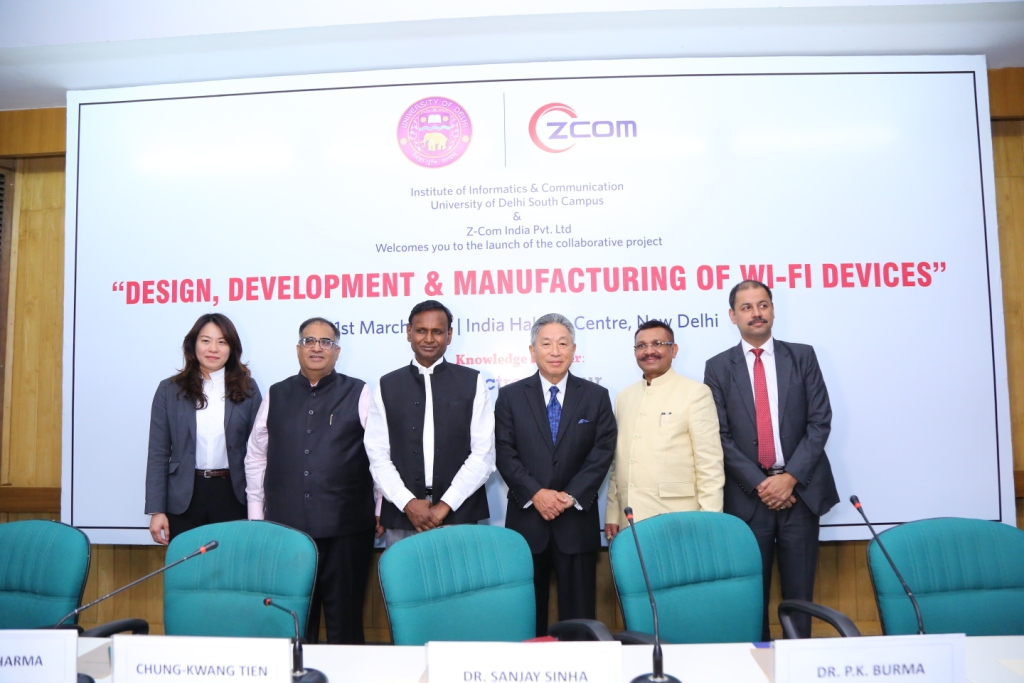 Z-COM in News:
Z-Com partners Institute of Informatics and Communication for wi-fi devices
Z-Com and DU launches their collaborative project – Design, Development, and Manufacturing of Wi-Fi devices
DU And Z-Com Launches Joint Project To Upgrade Wi-Fi Devices At Low Cost In India


Z-COM and DU Cooperation (Look Bharti).pdf

Delhi University to Launch Cheap Wi-Fi Devices.pdf