Comprehensively improve management efficiency
It is not easy for a company to manage network efficiently between headquarter and branches. Company may not only loss data by poor network management, but also face lots of security problems because of unexpected network issues. Therefore, except for network surveillance, enterprise needs solutions to solve network management problems effectively.
Z-COM provides wireless solution for small and medium business to solve the problem once and for all. The combination of Z-COM Wireless LAN Controller, WLC and indoor access point, AC-1027 offers superior coverage and capacity within the building. With 1750 Mbps data rate and reliable wireless connection, conference call or remote working is able to run smoothly. Headquarters can integrate every branch networks simply without going over budget, reduce complex network management, so as to improve business performance and competitiveness.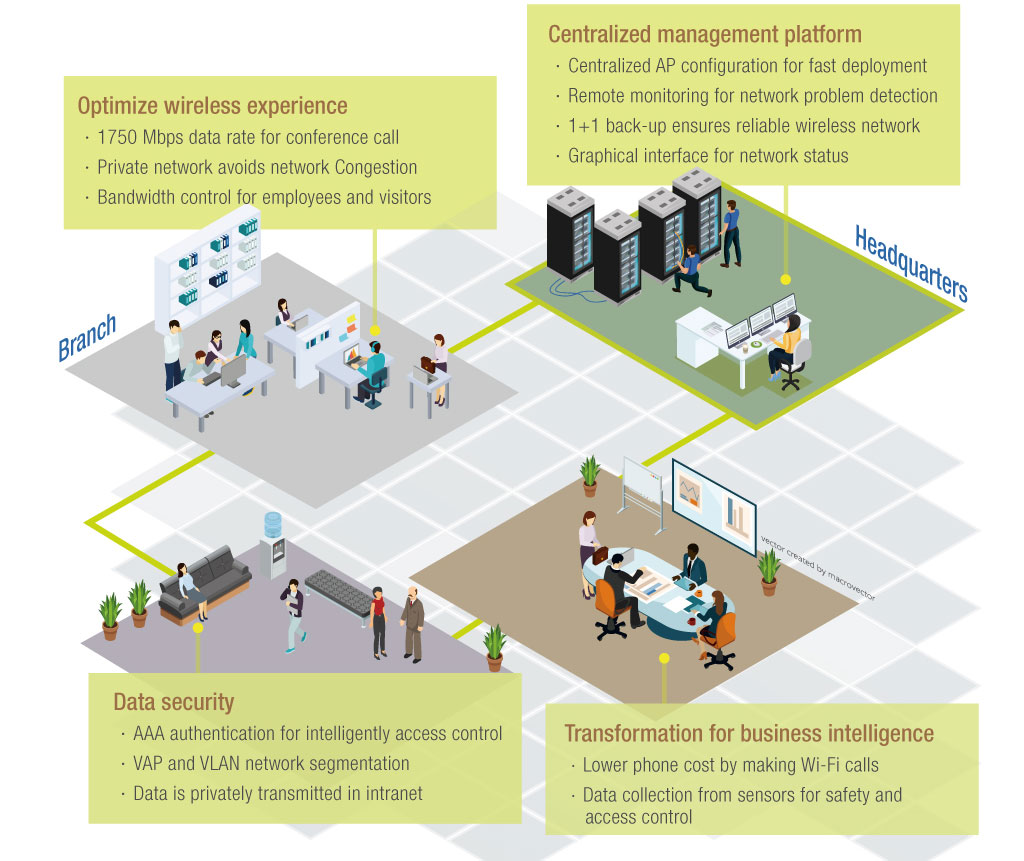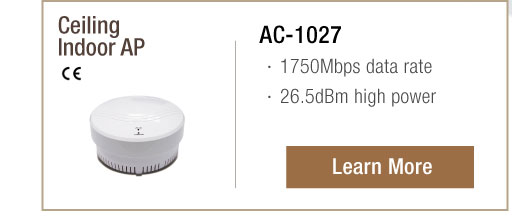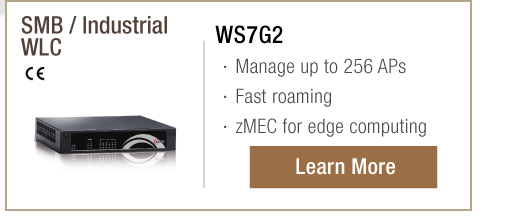 If you have any questions regarding our products about Z-COM,