With always on, reliable, and secure connectivity As the COVID-19 epidemic spreads around the world, many people are working from home now. Unfortunately, your colleagues have never really clocked in/out from home, nor do they know how to access confidential files. And, in the back of your mind, network security has been a big concern. Z-COM provides remote work-from-home solution to solve these concerns and problems. By integrating remote access points (AP) and wireless LAN controller (WLC), employees anytime, anywhere are able to access to corporate networks and services.
Remote work-from-home solution includes one AP, a power injector, and an IP-CAM. The AP compliant with IEEE 802.11ac standard can reach up to 1.1Gbps data rates. With PoE function, it can supply power to IP CAM directly and simplify installation. Featured high-bandwidth, AP satisfies video streaming for stable and smooth connections.
For the IT team, that WLC can configure bulk AP connections, not only provides network management, but also can upgrade firmware remotely. Besides AP+WLC central management allows employees to use authentication such as 802.1X, Radius authentication, rather than VPN. All traffic connected to the company is encrypted. Furthermore, it can build allow/block lists to limit cloud services and restrictions on storage use, to ensure the data is not leaked.
Make it simple, but trustworthy. Z-COM remote work-from-home solution helps enterprises to manage invisible employees and maintain high productivity.
Simulate offices at home

By connecting to an AP at home to experience high-speed Internet just as they do in the office.

Remote central management

Not only manage bulk APs, but also monitor device connections and solve technical problems.

Data transmission security

Not only monitor real-time traffic, also use device and user context to simplify the authentication process.

Easy to plug-and-play

Every AP will be setup before being delivered to your home. You can just follow setup guide to operate products.

Video conference without lag

High-bandwidth APs to provide around 450Mbps data transmission to satisfy video streaming.

Accelerate IT learning curve

Intuitive interface and complete solutions to assist companies operating business well as usual.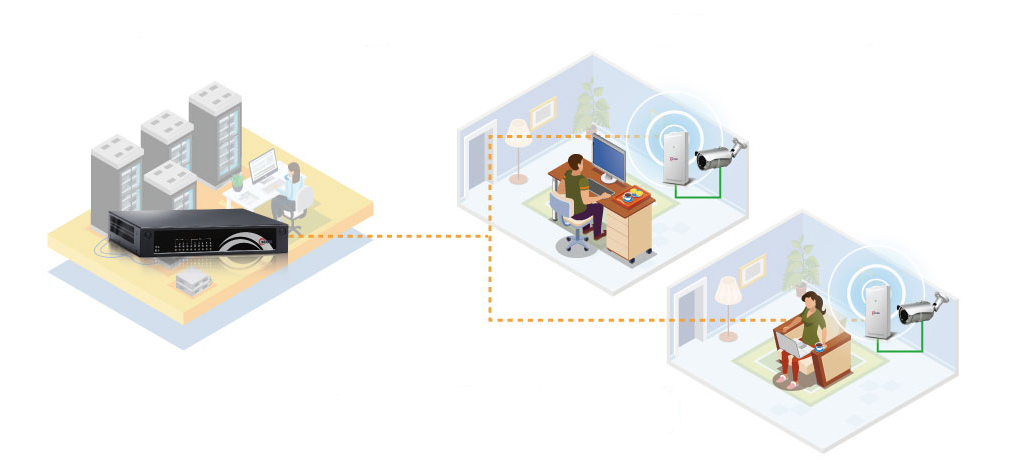 If you have any questions regarding our products about Z-COM,